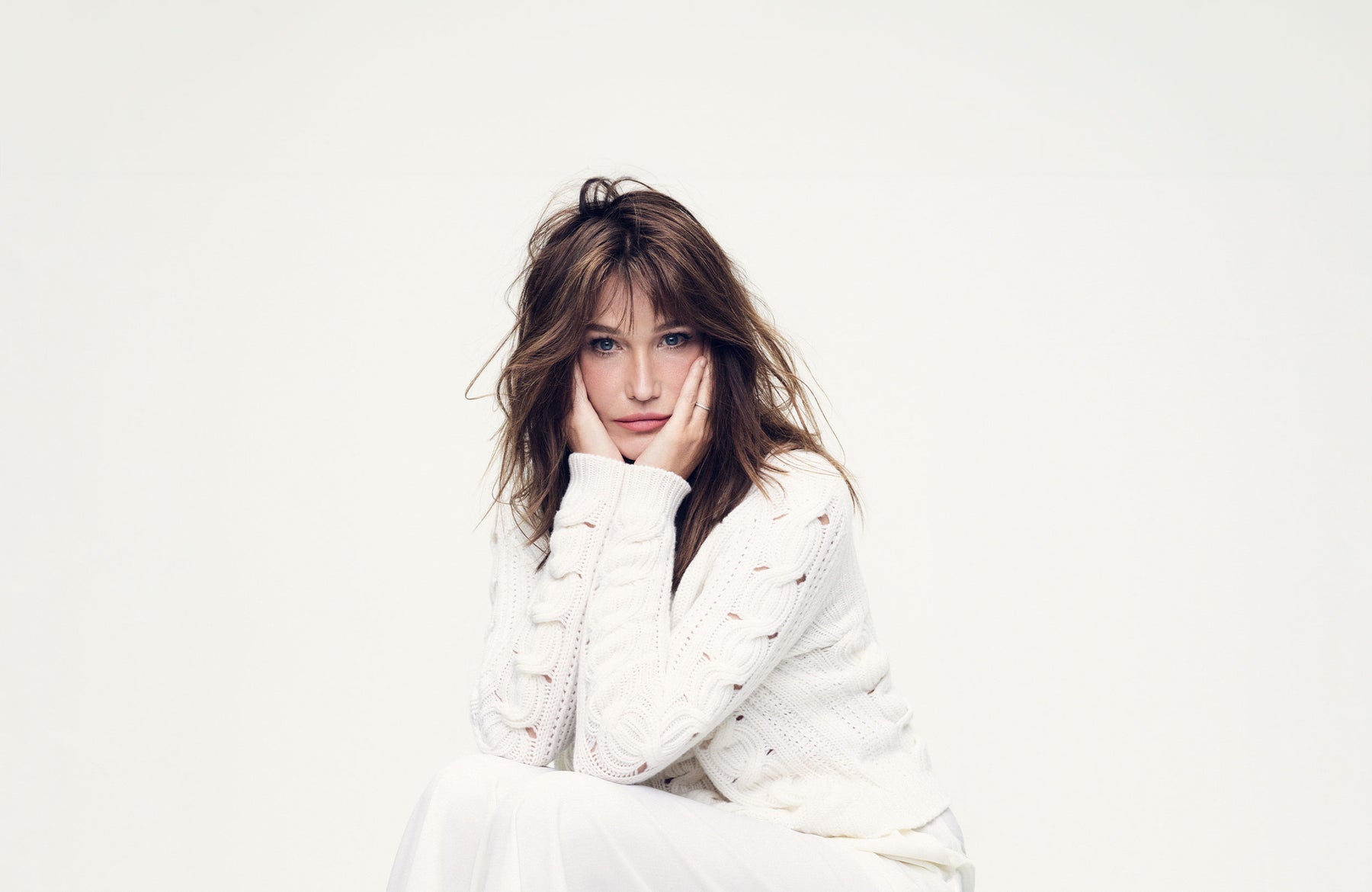 Lorena Antoniazzi's new FW23 ADV Campaign
Lorena Antoniazzi chooses Carla Bruni as the muse of its FW23's ADV Campaign. Style icon, with her charismatic personality and her class, Carla Bruni represents the authentic Italian sprit and the values that are the core of the Maison.
"The Italian knitwear and cashmere craftsmanship is unique, because there is a Savoir-Faire, a knowledge of the cut, a level of quality that are astronomical. The fact that all these wonderful clothes are made in Italy, makes me even prouder and happier to represent the brand. For me, Italy is really my roots, my land, my language."
Carla Bruni, on the set of the adv campaign in Paris, tells us why she decided to collaborate with Lorena Antoniazzi. Lorena Antoniazzi started a brand awareness journey in Italy and worldwide with the objective of emphasizing the luxurious manufacturing and the exclusive use of prestigious materials.