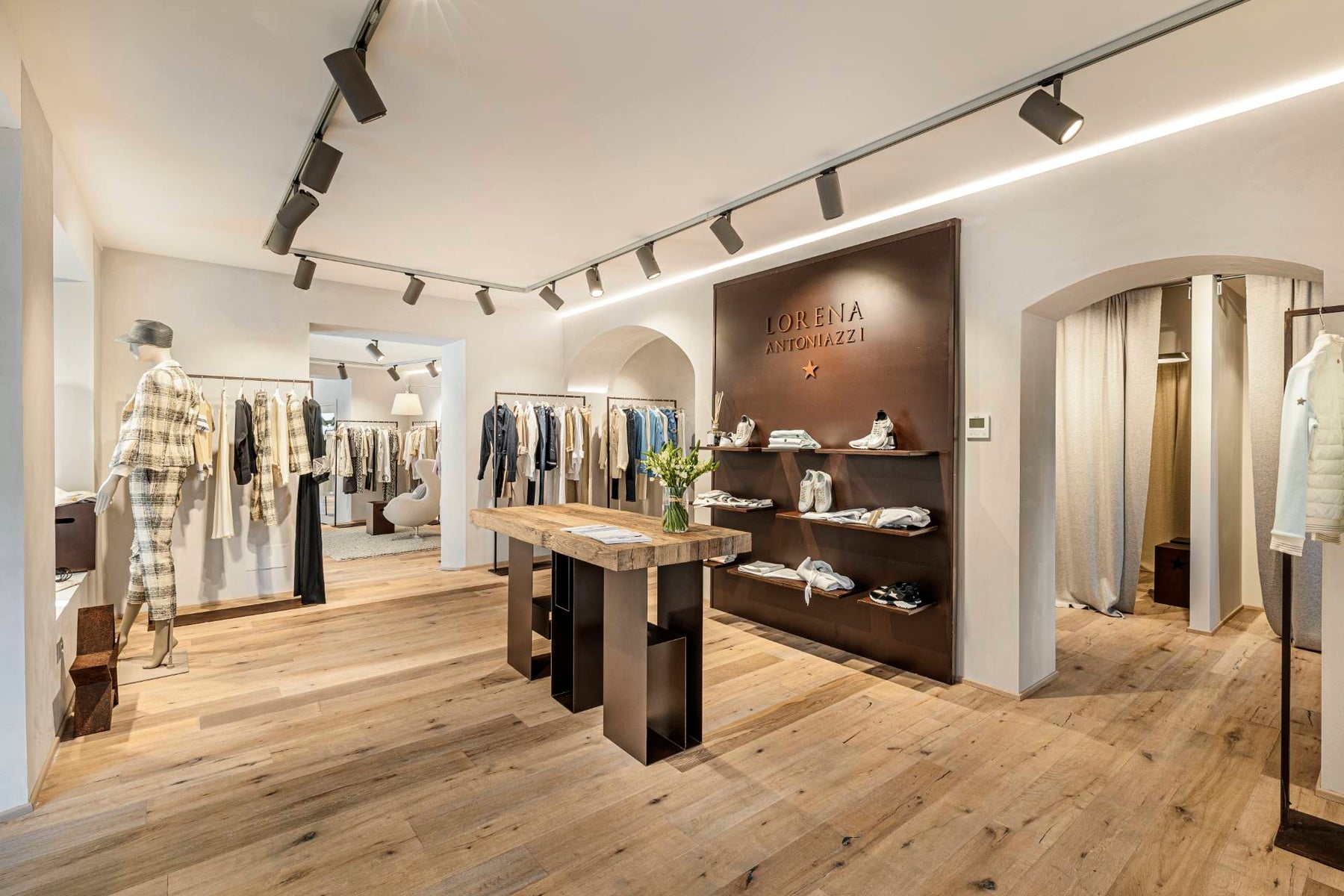 Lorena Antoniazzi expands its boutique in Ortisei.
Ortisei, May 2022 . Lorena Antoniazzi expands and reopens its Boutique in the main road of Ortisei in the street Rezia 59.


The architect Laura Mirabassi designed the whole Boutique with a great attention to details. The Boutique is the result of the architectural concept that represents Brand's values and Made in Italy: elegance, refinement and innovation, confirming once again the beauty and the excellence of Italian style.
Quality materials such as corten and wood appear in every Lorena Antoniazzi's Boutique. These materials recall the presence of nature, creating a warm and welcoming atmosphere.
Inside the Boutique of 120 sqm, the customer plunges into a chic and classy atmosphere of which he/she becomes part and parcel of it. Warm and natural lights wrap and illuminate the entire space thanks to 12 showcases that surround the Boutique and that make garments visible as they were works of art.
The new opening represents a further step forward towards the Brand's expansion, not only at international level but also nationally.
"This reopening is fundamental for the development of the retail network Lorena Antoniazzi. Our first opening was the Boutique in Paris in 2013, later we opened flagship stores in Milan, Ortisei and The Mall in Incisa; in Europe we opened in Cannes and St. Moritz and in Asia in Daegu, Seoul and Busan. Moreover, we operate on the most important department stores in Russia and China with dedicated corners.
The expansion of Ortisei's Boutique is for us the beginning of a new growth".